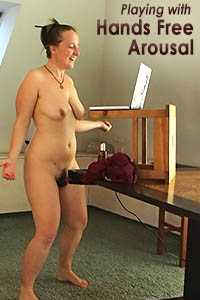 Hands-Free Arousal involves moving and thrusting into an anchored Fleshlight or vibrator. The hands, liberated from genital stimulation, can now touch and play with all parts of the body. This practice disrupts chronic chest tension and enables feelings of freedom, openness and ease of breathing.
Enroll Now.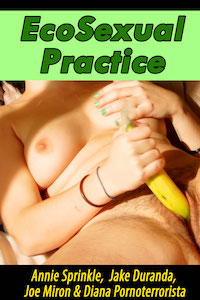 "We are the EcoSexuals. The Earth is our lover. We are madly, passionately, and fiercely in love, and we are grateful for this relationship each and every day. In order to create a more mutual and sustainable relationship with the Earth, we collaborate with nature. We treat the Earth with kindness, respect and affection." --from the EcoSexual Manifesto by Beth Stephens and Annie Sprinkle. Enroll Now.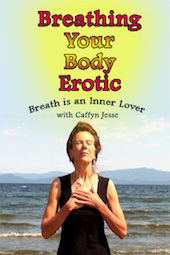 35 minutes of video and 97 minutes of breath recordings with Caffyn Jesse
Breath is an inner lover, entering each cell of our bodies, bringing pleasure and renewal to all parts of our being. Breath is the mind's best teacher; breath helps the mind open, and release its anxieties. Breath is inspiration and spirit. Breath happens unconsciously yet can be controlled by our conscious minds; breath is a bridge. Breathing fully, we engage the muscles of the pelvic floor and stimulate the genital nerves. Breath is erotic and joyful. Enroll Now.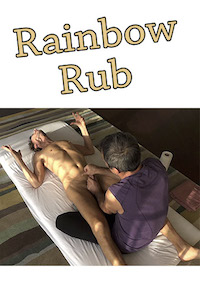 The Rainbow Caress and the Rainbow Rub are two of the most powerful and pleasurable of genital strokes. You will want to receive these touches repeatedly for fifteen minutes or longer every day. The Rainbow Caress stimulates most of the erectile tissues in the vulva and vagina: the clitoris, the urethral opening, the prostate, the vestibular bulbs and the perineal sponge (misses the legs of the clitoris). Rainbow Rub is a massage stroke that stimulates the area of the penis just below the frenulum. This hot spot is sometimes called the clitoris of the penis. Enroll Now.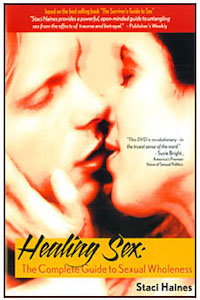 One in three girls and one in six boys are sexually abused before age eighteen. Although many sexually abused boys and girls do not live as victims, they can appear healthy and still carry wounds from the abuse. In this Healing Sexual Trauma class, Staci Haines, one of the best somatic educators on the planet, offers a series of body-based practices that over time can change how we experience past sexual trauma. Three and a half hours of video demonstrations and teaching.
Enroll Now.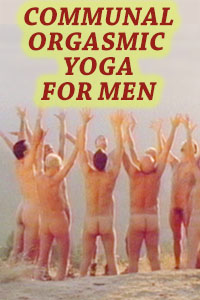 Joseph Kramer started teaching erotic classes for men in the early 1980s through his school The Body Electric. The intention of these classes was to provide playful and safe access to sexual arousal within the era of AIDS. The main elements in the Body Electric rituals were breathing, movement, sound and erotic touch. This is a short documentary showing some of those rituals and teachings. Enroll Now.