Sustained Sexual Arousal for Men 
A one-month training with Joseph Kramer, Ph.D.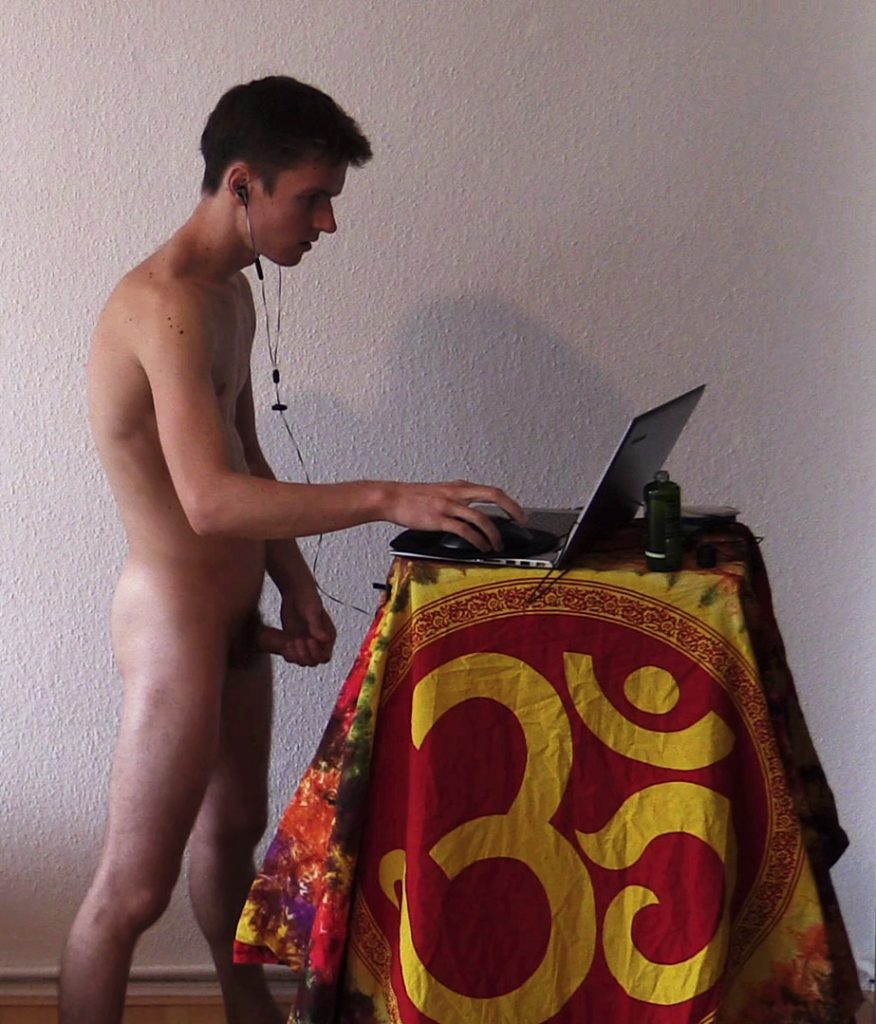 If you love masturbating, you owe it to yourself and your lovers to explore what more is possible. If you have been masturbating the same way for the last ten years, this course is designed to jolt you out of your pleasurable but predictable ruts. Although much of this course was created for men who watch porn, it is not necessary to use porn to learn and benefit from the solo erotic practices in this class.
The erotic skills you learn here can help you step away from the constricting habits that limit your pleasure and control your arousal. Solo erotic practice can guide you in becoming a more embodied and skillful lover. By playing with prolonged sexual arousal, you will feel more and have more fun.
 Our research in June will include playing with thrusting, resonance breathing, the role of ejaculation and edging, anal stimulation, interoception, erotic discernment, arousal mapping and body wisdom. Join us for four weeks and change how you play with sexual arousal for the rest of your life.
Course Structure: You are invited to four interactive Zoom video classes, with somatic sexologist Joseph Kramer, Ph.D. He will be teaching life-changing strategies and astonishing practices for your erotic practice sessions. In each two-hour class, we will take a half-hour pleasure break away from Zoom for a solo practice session.
The course begins with you discovering which pleasurable exercises work best for you. We will play with arousal using breath, movement and sound. We will also explore the potentials of standing and enjoying a hands-free approach to masturbation. To help you benefit from this class, you will have access to a library of video demonstrations as well as the opportunity to interact in class with other men who have been practicing sustained sexual arousal.
This course does not deal with the content of the porn you watch or fantasies that excite you, but rather with ways you can use sustained sexual arousal. Classes will not be recorded. However, after each class, all students will receive an email outline, detailing teachings and practices from that class. After enrolling, you will receive instructions on how to prepare for the class and how to participate via Zoom. The course fee includes access to three months of video demonstrations on PornYoga.com and OrgasmicYoga.com. Login codes will be given in our first class.
If you can't join us for these dates, we have created a free Porn Yoga mini-course called Stand for Sexual Fitness. We know you will be inspired to stand and move for more pleasure. When you change the way you masturbate, it's like winning the lottery. Your whole life changes.
Sustained Sexual Arousal for Men 
Because of the interest in this class, Joseph will be offering the class twice in June.
Section 1
Four Mondays: June 1, 8, 15, 22, 6pm California time. Course begins upon enrolling. We will send you suggested strategies and practices.
Click Here to enroll in Section 1. THIS CLASS IS NOW FULL – (New class dates will be announced in June).
Course Fee: $195 US. (Includes 3 months membership in OrgasmicYoga.com and PornYoga.com). On the first business day after enrolling, you will receive a welcome email from Dr. Joseph Kramer with practice instructions and other necessary preparations for Sustained Sexual Arousal.